AECS Maaruti College of Nursing Features and Facilities

AECS Maaruti College of Nursing Features and Facilities
#108 Hulimavu Tank Band Road, BTM 6th Stage, First Phase off Bannerghatta Road, Kammanhalli (Near Meenakshi Temple), Bangalore, Karnataka – 560076, India
Rajiv Gandhi University of Health Sciences (RGUHS) Bangalore, Karnataka.
Established Year: 2002 Ownership: Private Total Courses: 4 Approved by : INC | KNC Courses: GNM, B.Sc, PB B.Sc, M.Sc Type of College: Nursing
Features and Facilities
AECS Maaruti College of Nursing Features and Facilities:-
The major facilities in AECS Maaruti College Of Nursing are
Hostels
Hostel facilities for boys and girls are available with 24 hours security.the rooms being clean, comfortable and ideal for students pursuing undergraduate and postgraduate programs.
Library
This institute has a spacious library with 4000 books. These are very useful to each and every student.The college library provides a dedicated course collection as prescribed by the university. And also E-library and E-Journals are available.
Sports and Recreation
The sports and recreation facilities include outdoor games like volleyball, basket ball, tennikoit, tennis, shuttle and badminton and indoor games like carom, chess.
Classroom
Classrooms are quite spacious and well ventilated.
Faculty
Classes are taken by experienced teachers.
Laboratories
In AECS Maaruti College of Nursing, the laboratories are equipped with modern machines and class are conducted by experienced teachers.
Wi–Fi Campus
Wi–Fi enabled campus for as long as you desire.
Overview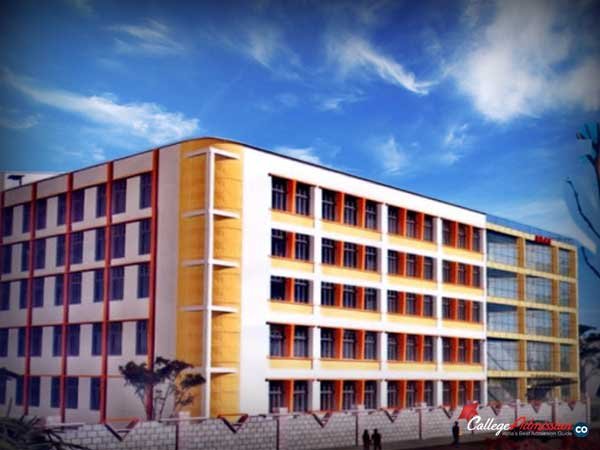 AECS Maaruti College of Nursing Bangalore, Karnataka:- AECS Maaruti College of Nursing, is one of the top listed nursing college in Bangalore, Karnataka. It was started in 2002. It is promoted by Amrith Educational and Cultural Society, Bangalore established in 1962. The college is affiliated with Rajiv Gandhi University of Health Sciences Bangalore. The college is recognized and approved by the Indian Nursing Council (INC) and by the Karnataka State Nursing Council (KNC). The college provided courses are GNM Nursing, B.Sc. Nursing, Post Basic B.Sc Nursing and M.Sc Nursing. AECS Provided Major Features and Facilities for nursing students Boys Hostel, Computer Lab, Mess, Library, Medical Facilities, Class Room, Placement, Sports, Grounds, Practical Labs
AECS Maaruti Nursing College Contact Details
AECS MAARUTI COLLEGE OF NURSING , BANGALORE
#108 Hulimavu Tank Band Road,
BTM 6th Stage, First Phase off Bannerghatta Road,
Kammanhalli (Near Meenakshi Temple),
Bangalore – 560076, Karnataka, India
Tel: 960 605 1111 | 960 609 1111
E-mail: [email protected]
Web: www.aecsgroup.co.in
Placements
Write A Review
AECS Maaruti college of Nursing Direct Admission Support.......
5 out of 5 stars (based on 1 review)
We Can Help you to Direct Seat Booking and Admission Procedure in AECS Maaruti College of Nursing Bangalore. Please Contact Us.
960 605 1111 | 960 609 1111
REGISTER NOW !
VIDEO
SIMILAR NURSING COLLEGES IN BANGALORE
Similar Nursing Colleges in Karnataka
OTHER NURSING COURSES
Other Nursing Courses
Kanataka Nursing Colleges Thumbnail Views...
Content will be updated...